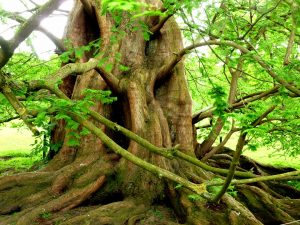 Epsom Speakers Club Meeting 9th April
What another great night at Epsom Speakers Club. I am so pleased to preside over such a great club. You all make the job enjoyable and educational. Amongst all the laughter and entertainment, some great lessons were learnt by all. We learnt about learning from Doris. How to build a strong foundation for yourself by expanding your knowledge from Phoebus and how to sell an expensive item on a cold call from Peter. That and the array of talent that frequented the stage, it was truly a stupendous evening.
Daniel Magill, our speaking contest winner, was Toastmaster for the evening. Daniel was very smooth and confident and made us all laugh from time to time with his timely humour. Daniel explained the whole process of how the evening was going to run in and eloquent and coherent manner. We did start a little late due to late arrivals, but we were soon into full swing, and the atmosphere started to buzz after the team was introduce. Paul was S@A and videographer. Rick Hazelden was on timing duties, and he did explain his role very well. I especially liked hearing a loud booming 'Time' when the minute had passed for us to fill in our evaluation sheets. Very professional. Elizabeth was ballot counter. Norman was our Grammarian, pulling us up on our um's and errs, and giving us the word stupendous to use. And finally Dave Lane ran the warm up, where we had to recount memories of our childhood. Everyone managed to speak about this, although some of the responses seemed a little short. The warm up is a good opportunity to get you used to speaking to a whole room, so use those 20 seconds allotted for you. The more you speak in public, the easier it becomes to speak in public. It really is as simple as that.
Next came the prepared speeches. Doris was up first. She is one of our more experienced Toastmasters and is revisiting her CC manual. That is why we saw her so early on with regards to the agenda. Doris gave us a great speech giving us valuable tips on how to improve, and related the speech to her own personal journey with golf. I know golf to be a particularly frustrating game and managed to get my handicap below 20 before retiring. It has so many variations that can go wrong, so it is good to compare it to life. Next up was Phoebus, who showed us some moves with his body language speech. Phoebus is really growing as a speaker and he showed composure and presence in his speech. Also Phoebus gave us a very clear and strong message about building strong and solid foundations to build from. We as a society spend so much time in our heads, thinking, monitoring emotions and generally trying to get through our lives, we quite often forget about our bodies, which are our foundations. I am experiencing this through my practices of Ki Gong and Yoga that building a strong and solid foundation, it makes you cope with life in general much more confidently. Phoebus is so right when talking about a strong foundation in dancing, made him more confident in other ways. There are many ways to reach your destination, and not all of them are the obvious ones. Then came Peter with his attempt at selling an expensive product during a cold call in about 4 minutes. Impossible, but he gave it a go. A big thank you to Rick for being the gym owner in the role play part of this speech, then ran over time because of the in depth nature of the sales process, but it did not deter from the message 'People buy people first and then they buy the product.' Phoebus went on to win the best speaker award. Well done.
Next came the evaluations. Richard Balfour was a guest evaluator. He evaluated Doris and shared with us what he liked about the speech and delivered some very clear recommendations. Costa evaluated Phoebus and gave us some Greek wisdom to think about also. Again Costa did a solid evaluation of the speech giving us commendations and recommendations. And finally Penny evaluated Peter's speech. It was quite a hard speech to evaluate as it was not really the normal speech that we see at Toastmasters but Penny did a great job. Penny managed to get two recommendations in also. All the evaluations were of a high standard. This was rightly commented on by the guests also, so well done everybody. Richard and Penny both won the best evaluation award.
After the break we had the topics session ran by Chris Terry. I am glad that Chris and Rick managed to work with each other smoothly being Tottenham and Arsenal fans respectively. We can forge peace in North London. Chris ran a great topics session. This was his first time as Topics master and I will reiterate what Amanda said. Say the topic first and then call the name out. This means that you have more people thinking about how they would respond to the topic in the room. Otherwise we all turn off and feel that we have been let off the hook. The speakers during the topics session were Patrick, Trish, Mark, Anjana, Kim, Zana, Elizabeth and Richard. The theme of the topics was advice and we certainly received plenty of that during the session. Anjana did a classic of actually questioning the topic. She was very funny and went on to win the topics award for the evening.
Amanda Zwarts evaluated the topics session. Amanda is one of our most experienced Toastmasters and managed to give us all something to think about when evaluating the participants. Good commendations and recommendations were given in Amanda's friendly style. The Gillian came on to give us a general evaluation. Gillian managed to sum up the evening well and has really improved with her speaking in public. It was a great general evaluation, summing up a great evening.
Next meeting is April 23rd where David Goodman will be our Toastmaster for the evening. I am sure this will be another fun packed learning experience. I look forward to seeing you all thereon 23rd April. Keep interacting and speaking to the guests. All you effort and hard work in this area has really helped with keeping the membership numbers up. This in turn makes for better meetings. As I said last night, if it wasn't for your attendance, there would be no club. So please keep up the great effort you all put in to make these evenings both fun and a learning experience. And always make the guests feel welcome. They are the potential backbone for the future of the club.
Keep shining.
Peter.
El Presidente.