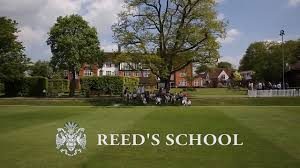 I am sure that most Epsom Speakers Club members are aware of the Youth Leadership Programme we are currently running at Reeds School in Cobham. This has been running for a number of years now. We have currently just had a change of Teachers who are running the scheme. They are being guided by Patrick Ebbs, my mentor and long term member of Epsom Speakers. Every year they have an awards night and this year, I was invited as President of Epsom Speakers club to attend the gala evening. It was a black tie event. This is usually a little too formal for me, but I did dress smartly and enjoyed the evening.
There were 39 pupils who were on the programme this year. This is a slight increase from last year. This is looking likely to grow to over 50 in the next year for the programme. It is going from strength to strength. All pupils who are members of the programme managed to speak, and I was impressed by all of them. It took many hours before home time, but I felt suitably entertained by the talent on show and what they had to say. We even had some parents performing speeches and evaluations. It really did feel like a community affair. All the pupils showed their gratitude to Epsom Speakers for what we have done for them. We have helped all of them with their public speaking skills and made them look at different aspects of their lives. I was particularly interested in some of the contents of the speeches that were delivered.
There were two speakers in particular that I remember very well. One boy stood up and spoke about his battle against his suicidal thoughts. He spoke calmly and articulately about his turmoil. He also pointed out that he did not want for anything, and that was not the problem. As more and more pressure is put onto human beings in this very traumatic time in human history, we are going to see  more and more of this from all levels of our society. It was very refreshing to see a young man being able to speak so articulately about his problems and what he was doing to turn his life around. You could feel from his passion that this was not a cry for help. He was genuinely trying to get to the bottom of his suicidal feelings and resolve them.
Another speaker spoke about the recent death of her mother and how she was coping with that. Again she spoke very articulately about her feelings and the speech was received in a heartfelt manner. Again it was very refreshing to hear someone speaking very clearly and concisely about how they felt, and what they were doing to rectify the problems. I was very impressed by both of these speeches, as it is really what I try to tell everybody to do when speaking in public, which is speak from the heart. These two speeches were particularly heart driven and I did feel compassion and even empathy to both of them as I have also suffered of losing my parents early on in my life and have had suicidal thoughts in the past.
We also had speakers who were very materialistic and flippant, to speakers who wanted to address the inequalities of our society between the haves and the have not's. All the speakers were interesting in their own way, and I did learn much from this very diverse group of students. Times they are a changing, and I can see little glimmers of  hope appearing everywhere in a very harsh world. There were many glimmers of hope from the speakers at Reeds on Friday evening.
Both Patrick and myself were celebrated at the end when we gave out certificates to all the attendees of the programme. I was delighted to meet all of them and hope they go on to make this world a better place. The food was good and the company too. We were welcomed like heroes and we kept the profile of Epsom Speakers Club high in the eyes of the Cobham community. If you haven't been on a Reeds night, and are interested, please speak to Patrick as he will organise for you to attend one of their meetings. It is a very good experience and also one for helping you learn and grow as a speaker and a leader. I am sure Patrick will welcome a proactive approach to Reeds night if you approach him first. You also get a great meal thrown in too. Who could resist?