"We got there in the end," said Costa, General Evaluator, in his feedback to Toastmaster for the evening, Kevin Perkins on his handling of Monday's meeting. This was Kevin's first time as TM and aside from his computer problems and difficulty in getting roles confirmed, he faced the challenge of juggling some last-minute changes to the neatly printed Agenda already in everyone's hands. With hindsight and humour, and some gentle guidance, we can all learn from Kevin's little lapses and slipups. "Confirm, confirm, confirm," Costa said, reminding us all the imperative to confirm our roles with the TM as soon as possible. I'm confident that Kevin's next outing as TM will be much smoother.
It was an evening of many firsts, as Costa noted. Two lovely C1 Ice Breaker speeches from Phoebus Apostolidis and Sumbul Tsang – both displaying well developed speaking skills as noted by their evaluators, Patrick and myself. We learnt what a romantic Phoebus is, falling in love at first sight with his wife. Currently training to be a hypnotherapist and working as a web developer, Phoebus' inspirational message was for us to embrace the things that scare us – he did and it's changed his life for the better. Sumbul also gave a polished speech and an insight into herself and her values of authenticity, love & connection, growth & progress. Her opening scene described how she and "the one" were standing in Trafalgar Square debating the existence or non-existence of God. As she said, her "bossy" nature won over her now husband. With baby number two on the way, we hope Sumbul can continue to enlighten us when she delivers her C2, hopefully before her due date.
Charlie Warshawski stepped up to Kevin's last minute call for a replacement speaker. With significant help from his son Asher, they delivered an engaging and educational speech about endangered animals. Asher also produced a super handout which he distributed to the audience. Evaluator Penny Williams highlighted their team effort, winning her the Best Evaluator vote.
Paul Dowdeswell had the role of Topics Master for the first time, on the theme of likes and dislikes. Well done to all 8 Topics speakers, with Ian Upton and Rohan Nallanickan winning the Best Topics' vote. We learnt all about the rubbish that could go into Room 101 from Ian, and how Rohan could like Fish & Chips, with a dash or two or three of tabasco sauce to give it some flavour. Topics Evaluator for the first time was Justin Pybus, who gave confident and commanding feedback for all speakers.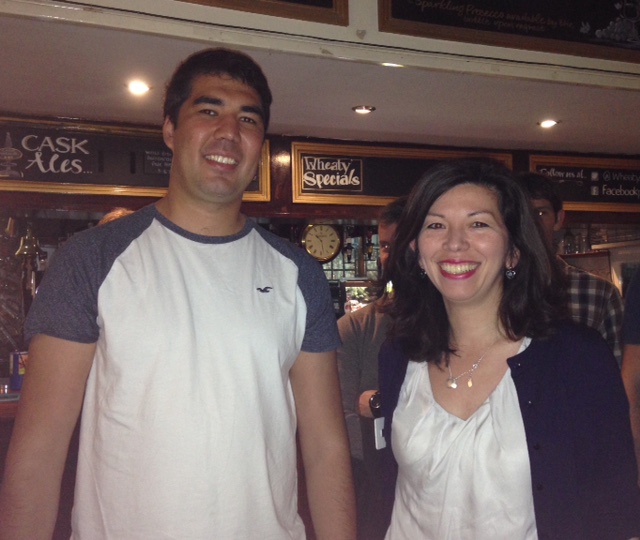 So, yes, not only did we get there in the end, it was another fun and stimulating evening, including our five guests. A very warm welcome to our two newest members, Katy Minson and Timur Ganiev, and thanks to Gillian for getting everyone's voices warmed up at the start, by asking "what you love about Spring".
Our VP Education, Peter Parker, gave a 10 minute Educational slot on Motivation – reminding everyone of the many benefits of being a Toastmaster member and how "the more you give, the more you get" from being involved. With the Toastmaster year end fast approaching on 30 June, a new Committee will be elected at our AGM which will be held on Monday 22 May, when we have our next meeting with Aishi Lim as TM.
If you're interested in learning more about the goings on behind the scenes, developing your leadership skills and being part of the team, consider standing for one of the Committee roles – for more information, see pages 76-78 in your Competent Communicators' manual and/or speak to a current Committee member.
Doris
ESC President