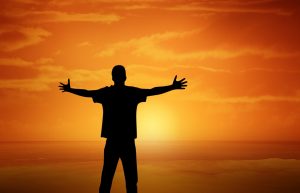 Epsom Speakers Club Monday 21st May 2018
It was another great evening at Epsom Speakers Club. I thought the theme of the evening was really about courage and conquering your fears and preconceptions about public speaking. We do have a talented group of people at the club. That was on show this meeting with some thought provoking speeches, astute evaluations and interesting table topics answers. On the whole there was much laughter again. The whole room seemed alive with energy. I feel this makes Monday evening at Epsom Speakers Club something to look forward to.
We had a change of schedule for the meeting this week. Patrick Ebbs kindly agreed to chair the Annual General Meeting. Patrick is a very experienced Toastmaster and handled the proceedings very professionally. The session was thorough but was over on time, and everybody seemed happy with the result. I look forward to organising where the generous donation we received from George Hollis will go with the subcommittee. The subcommittee will then put the proposal forward as to where the money may go. I am pleased to see new members taking on committee roles also. It helped me with my leadership skills by taking on these roles. I was not going to do that when I joined Toastmasters as I was focused on learning to speak in public, but the roles have developed me not only as a speaker, but a leader also. The change in me is amazing. I hope it is as fruitful for all of you.
Costa was the Toastmaster and handled the role admirably. We had a good explanation of all the roles. Paul was the timekeeper, and Lloyd the videographer. Both stepped in at the last minute. A big thank you on behalf of the club, as these are very important roles. Elizabeth was the ballot counter for the evening. The whole team performed well and made for a smooth running of the meeting. I would reiterate Charlie's general evaluation that when introducing the speakers, more emphasise is needed to lift the room for the arrival of the next speaker. Clapping of hands is not only encouraging for the next speaker up, but also stimulates the acupressure points on the hands when you clap. This helps to increase the energy in the body. It is truly a win win situation when we clap the next speaker onto stage.
Next up the speakers. We had Mark Peacock delivering his C1 on his first Pathways project. A great insightful speech about his journey through the corporate world and why he ended up at Toastmasters. I am sure Mark will re find his presentation skills as he performed admirably last night. Dave Goodman also delivered his C1 from his Pathways project. Dave gave us a little insight into his upbringing and how much fun he had with his imagination as a child. Yes I remember those days when imagination was used for play purposes. Unfortunately this is slowly diminishing with the use of more and more technology. With regards to the people I know with children, I can see the use of imagination coming back now, where children will once again explore their imagination to create a happy childhood. As Dave quite rightly pointed out, it is not about the money, it is about the attitude. And lastly, hamming it up in the best possible way, was Daniel Magill. Dan told us a story that was using the three little pigs tale as his theme. It was a very well thought out speech, with some toe curling humour in it. Dan is giving Dave Goodman a run for his money with the jokes in his speeches. It was a wonderful speech about courage. I have met so many people in my short life with so many different stories. We all seem to suffer from fear and lack of courage, and Dan addressed these issues in a very comprehensive way. The courage to keep going no matter what the circumstances is imbedded deep within all of us. It is part of our natural instincts for survival. Dan's speech was inspirational as he encouraged us to use your courage to go where you want to go. Thank you Dan for your insight into the subject. Dan went onto win best speaker for the evening.
Next up was the evaluations. Phoebus evaluated Mark. Dave Lane evaluated Dave Goodman and Amanda evaluated Dan. All evaluations were very good. We could all learn from what each evaluator was saying, though some of them went into the first person, which is a little exclusive. Evaluations should be performed either using the speakers name or in the third person. This makes it open to the audience also. Toastmasters is all about evaluations and we had a real treat this meeting. Unfortunately there was not a vote on this part of the evening as one of the evaluators was so into his role, he went over time.
After the break came the Table Topics. Good to see Justin back at the club and taking on this  role. Justin explained the role well but omitted to let us know the timings. The subject was the weather and what an set of questions he gave us. The participants were Anjana, Peter, Amanda, Chris, Dave G, Mark and Charlie. We had some fun, some wisdom and some insights into people's views on the weather. It was another lively session so well done to everyone who took part. David Goodman and Chris Terry went onto win the topics session.
The session was evaluated by Doris. Doris gave us one of her best evaluations to date and showed us how to evaluate the topics session. With a good commendation and recommendation to all the speakers, Doris made this tricky role look easy. Charlie went onto give us his general evaluation of the evening and what a cracker. No notes again, and a commendation and recommendation for everyone. Charlie has run a memory workshop for us in the past. I am sure if asked nicely he will run this workshop again for us so we can aspire to have such a great memory. We then had the Presidents closing remarks who couldn't even remember what month we are in!!!!!!!!
I had great fun again. I hope you all did too. Laughter is so good for you, it is refreshing to find it in a learning environment, which can sometimes be a little stuffy and rigid. I am glad to say that we do not have that problem at Epsom Speakers Club.
Until next time. Keep shining.
Kind regards,
Peter.
El Presidente.