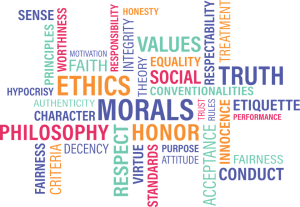 Epsom Speakers Club meeting January 22nd 2018
What another great evening last night at Epsom Speakers club, only marred slightly by a supposed humorous speech that wasn't humorous. It is water under the bridge now, and thank goodness for that!!!! What was really fantastic was that we had two icebreaker speeches, and three relatively new members taking the award ribbons. So a big congratulations to Rick as best speaker, Dan as best evaluator, and Julia as best topics speaker. With so many advanced speakers at the club, it is wonderful to see the new members giving them a run for their money. The only recommendation I have for the evening, which needs to be improved, was the handing over of the stage from one speaker to the other. We all witnessed a little confusion on occasions where there was no one on stage as the handing over process was neglected. I suppose coming from a performance background such as music, the stage was never left empty during any performance I was involved in. The etiquette taught at Toastmasters should also be adhered to, as it keeps the audience engaged with what is happening with the next speaker, keeping their focus on the stage. Clapping also is important as it not only creates a better atmosphere in the room, it can help to ease the nerves of the next speaker coming onto the stage. Keeping this in mind, it helps the speaker to make sure they have finished what they are saying before departing the stage. Endings of speeches are very important to let the audience know you have finished.
Gillian ran a great evening as Toastmaster and managed to fill the agenda well, even with last minute additions. Gillian has really grown as a speaker since joining the club, and she showed her confidence well last night. The Toastmasters role is actually a fun one, and Gillian looked like she was having fun last night. Then came the warm up with Mark, another relatively new member taking on the role at the last minute. Mark asked us about holiday destinations, and everyone seemed to have an idea of where they are going, or where they want to go. So well done Mark for getting everyone involved and warming up the room for another round of speeches and evaluations.
Then came the speeches. We had two icebreakers from Norman and Rick, a humorous speech from a person whose name isn't worth mentioning as it wasn't humorous and an in depth educational presentation from Costa about the club and committee roles. I do hope that this was clear for the new members as it is important to know the roles as I am sure you may be taking one of these on in the not too distant future. Well done to all the speakers. You did a great job and definitely kept the audience entertained. It is always a pleasure to see a new Toastmaster starting out on their journey, and last night we had two.
The evaluations were performed by Charlie, Dan, Aishi and Amanda. This line up  included three very accomplished evaluators, and Dan who is a relatively new member. Dan won the evaluation award and he is relatively new. Evaluations are at the heart of the toastmasters journey as we all learn from good evaluations, and it appears we have another emerging evaluator who is more than proficient at it. Well done Dan.
The topics session was run by Paul V. It was an interesting session as Paul wanted the members and guests to talk about a headline he would give them from the news. Our topics speakers were Dave Lane, Julia, Mark, Rohan, Elizabeth, Mateus, Lawrence and Fatai. We had everything from cementing your head in a microwave, to a dog called trigger shooting itself in the foot. It was an excellent session and most people made it to the one minute mark. With topics, even if you have to stand there in silence, stay until the green light goes on. It helps you to go past that frightening point, into a place where you will be more comfortable standing up there on stage. I have seen a Toastmaster at another club stand up for one minute and say nothing and leave the stage. The club is a practice ground for you to improve your life in the real world, so don't be scared to use topics to conquer your fears. It really does help, and to me, it is my favourite part of the evening, even though I need much improvement.
Dave Goodman gave us a great Topics evaluation. Dave managed to give a commendation and a recommendation to all the participants and even managed a few funnies at the end. David was pulled up by the general evaluator, but I would say we all love Dave's terrible jokes. Our meetings would not be the same without them. Keep them coming.
And finally the evening was rounded off with Patrick and his general evaluation of the whole evening. Patrick is a very experienced Toastmaster and picked up on many good points of the evening and had some recommendations for us. One of the biggest points was the handing over of the stage. So let us show each other a little more respect by handing over the stage by holding your position in the centre of the stage until the next speaker arrives to relieve you of your position. Apart from that. keep growing and keep learning and keep expanding your mind into a position where you do become a more confident speaker, a better leader and a more empathetic human being. The world needs more empathy right now. So keep shining.
See you soon. Kind regards,
Peter. 🙂
El Presidente.