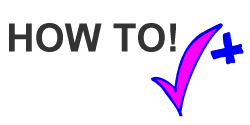 PRE MEETING
Review the grid and contact those on this by email immediately following the previous meeting to ascertain they are still able to undertake their role and if anyone on the programme drops out, work with the VPE to obtain a replacement. Check by telephone over the weekend immediately prior to your evening and get the speech titles and relevant information to assist with your introductions. Print sufficient programmes and also the evaluation/voting paper ready for the meeting. Prepare a script so that you include all necessary areas, i.e. asking the timekeeper to explain the lights, when to call for timekeepers report, calling for voting etc.
AT THE MEETING
Run the various sections to time working with the timekeeper. Illness of any participant on the night is unavoidable; this is your time to shine and to keep things moving to time, perhaps by including a role not on the programme.
For speakers, ask the Evaluators to give the objectives and the timing for the relevant speech.
Give your introduction and finish saying, "With a Speech Entitled (title) Please Welcome …..(name)" Remember always state the name LAST.
Always remember to shake hands as participants arrive at the stage and as they finish and leave.
Prior to speeches and evaluations, split the room and request each group to complete a Speech Feedback sheet for a particular speaker/evaluator. Allow one minute for this. If time is tight, allow one minute after all speeches have been concluded and the same for evaluators.
Following speeches and evaluations call for timings and ask members to cast their vote for Best Speech that met their objectives and then for Best Evaluator. Evaluators are also speeches therefore give them an introduction and welcome then by name, remembering to state the name LAST.
At the break say what the restart time will be and ask the Sergeant at Arms to call members back at that time.
After the break introduce the Topics Master and shake hands. You do not give any indication of their theme as this is their session. When they conclude, shake hands again.
Prior to introducing the General Evaluator say that 'this is your final duty of the evening' and ask the General Evaluator to hand back to the President.
Plan well and the evening will go smoothly. Remember, don't just rely on email contact, telephone and speak to each person to ensure all those on the programme are completely aware of their particular involvement during your evening.
From Speakeasy 193 – April 2015